Many of us think of working out as a way to relieve stress, challenge ourselves, or reach aesthetic goals. For Wes Logue, it means so much more. That's because Wes had to undergo extensive radiation and chemo treatments not once, but twice.
Wes credits his dedication to fitness for helping him endure the physical and psychological challenges of cancer treatment. In an already challenging year, he was able to use his dedication to fitness and his positive mindset to come back from a 28-day chemo treatment in just 12 weeks.
---
---
Here is his story.—H.E.
I had been working out since my early 20s, mostly for the normal reasons: staying in shape and enjoying the improvements I felt like training gave my physical well-being.
Then, I went through my first cancer treatment six years ago. It was an extremely intense treatment. But it helped immensely that leading up to that treatment, I was in some of the best shape I'd been in my life.
That first experience had an impact on me. I saw right away how important it had been to keep myself physically fit, to eat well, and to take care of myself. I've gone into every day since then with the mindset that I never know what's around the corner.
We've seen that with this last year (2020) especially—you really have no idea what's coming. And this was a hard year for me, too. I went through another 28 days of chemo and radiation this year, a combined cancer treatment. During my treatment, I wasn't particularly inspired to share what I was going through because I didn't want to add to all the bad things that were going on. I just wanted to get through it so I could start working out again and recover quickly.
Of course, there's always that fatigue and the total impact of these treatments on your body when you come out of them, and one of the main side effects of chemo and radiation is that it's tough on your heart. That definitely led me to prioritize my heart and cardiovascular health once I was ready to train again. 
I started back into training after my treatment with Jim Stoppani's 6-Week Shortcut to Shred. I actually did it twice in a row, for 12 total weeks. I could lift weights—not as much as before treatment—but at first, I found I couldn't do any of the "cardioaccelleration" between sets at all. It was a little disappointing, but the upside mentally was that it gave me a goal. Regardless of if I did 15 reps or 5, or if I had to sit down and rest after every exercise, I had to start somewhere.
---
---
Rather than be disappointed, I focused on my goals and the relief I felt at just being able to work out again. Sure enough, after 12 weeks, I was up to 30-45 seconds of cardioaccelleration between exercises.
"Having a Plan Got Me Back to My Baseline"
Having a complete plan can really help you if you're just starting out, but also benefits you if you're recovering from illness or injury. What I really like about following a program like Shortcut to Shred is that you get a lot from it. Not just the workouts, you also get all the nutrition tips and there are so many ways you can incorporate them.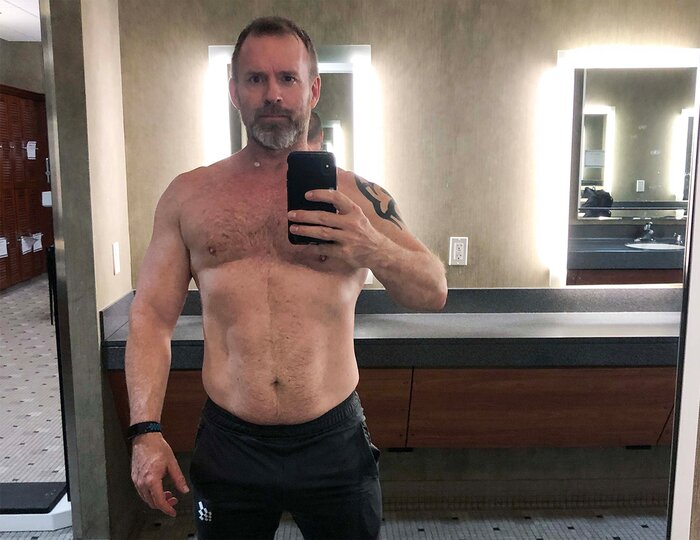 When you're coming off of any type of treatment, or any type of injury or illness, your diet changes. The nutrition plan wasn't designed for someone just coming out of radiation treatment, but nonetheless it's helped me get back to a baseline of where I need to be. Whether you focus on calories to maintain your weight or to gain weight, having a plan that includes both nutrition and supplementation helps get you there.
When you're following a plan, it's also easier to see that most setbacks are in your mind. If I'm working out and in between sets I'm supposed to do a minute of step-ups and I can really only do 20 seconds, it's easy to get frustrated or down or not feel like I'm accomplishing what I'm supposed to accomplish.But I have to stay positive and stay focused on the plan. The plan is bigger than any individual workout. 
"Don't Just Work Out for Today or Tomorrow"
The mind plays such a broad, important role in overcoming challenges. What I find beneficial about exercising—whether I just go out and walk for an hour or work really hard lifting weights—is that when I'm being active, it helps clear my mind. Having that mental clarity really helps get me to a better place.
After what I've gone through with my cancer treatments, I have a very strong belief that we all need to make an effort to stay in shape, because you never know what life is going to throw your way. You don't have to be a bodybuilder. You don't have to be some kind of super-fit expert. But you do need to eat well and to take care of yourself. Not just to benefit your daily life, but also to prepare for whatever is waiting around the corner.
That's what I really want to tell people: Don't just work out for today or tomorrow. Think about what could be coming or what might happen. I always think of what I'm doing now and what I've done in the past as preparation for what may happen in the future. You never know what's going to happen, so just be prepared.
---
---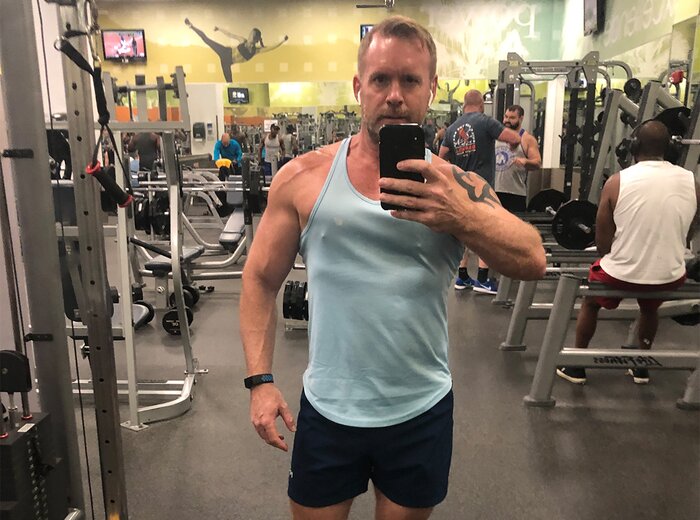 Wes' Top 5 Tips for Overcoming Any Challenge
1. Take Care of Yourself Now So You're Prepared for What Comes Next
Taking care of yourself today does make a difference when you encounter those health surprises that are lurking around the corner. Whether it's illness or injury, taking good care of your body and your physical and mental well-being has a real impact on your ability to recover from unexpected events in the future.
2. Fall Back on Favorites
I've used the BodyFit app for years. I really enjoy it and get a lot out of it. Shortcut to Shred is always my fallback program when I need to tone up or work on my cardio. It's been a good thing for me to go to at different times, something familiar that I know but that I can also use to find new ways to challenge myself.
3. Strengthen Your Weaknesses
I like to lift weights, but I'm not a fan of cardio. Focusing on improving my cardiovascular fitness is always challenging for me, but working on my weakest areas is where I know I'll see the best results. It's where I'll make myself better physically and do the most for my health. 
You don't have to love cardio, but you do have to recognize the benefits of it. 
---
---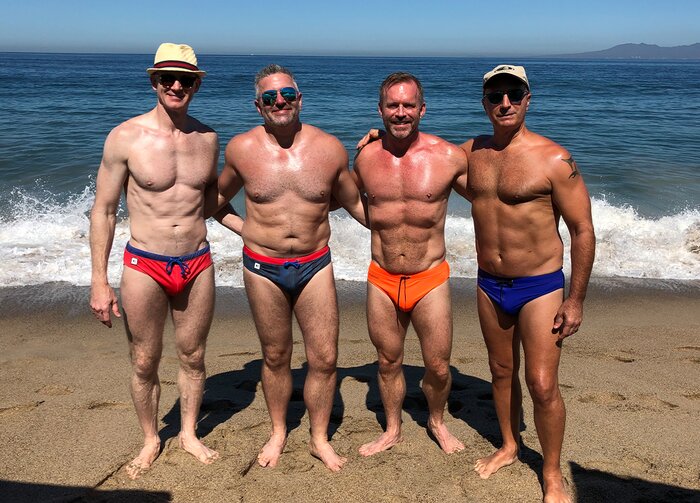 4. Work at Your Level
No matter what level you are at when you decide to start one of these programs, be honest about where you're starting from and give yourself a realistic goal that fits your current fitness level. It can be 2 reps, 5 reps, 15 reps—whatever is right for you. It's all about getting started, then building from there. Start where you are now and work toward where you want to be. This approach will benefit you on every level.
5. Bad Days Will Happen, But They Don't Have to Stop You
What's going on in your life and what's going on in the world will have an impact on how much you can do in a given day. 
If you have to sit down and rest that day, do it. If you have to leave and put your program off until the next day, do it. Listen to what your body needs in the moment, but don't let a bad day put you in a bad place forever. Everybody has a bad day now and then, you just can't let it take you down.
Wes used Jim Stoppani's 6-Week Shortcut to Shred during his recovery. To find a workout plan for your own transformation, check out BodyFit. If you want to share your success story with us to be considered for publication, send an email to​​​​ transformations@bodybuilding.com.