You know French fries aren't the healthiest food you can eat because they're deep fried in oil, but you still want them! Here's a healthy French fry recipe made with three ingredients: potatoes, white beans, and a little plant milk. The potatoes are mashed without any butter so they're vegan, and the crisp you crave comes from the air fryer, not from oil.
I cooked the potatoes in my pressure cooker, but you can just boil them on the stove. And if you don't have an air fryer, just bake them in your oven — they come out just as crunchy, but take a little more time to cook. This recipe combines the creamy texture of mashed potatoes with the crispy crunch of fries — it's so damn delicious!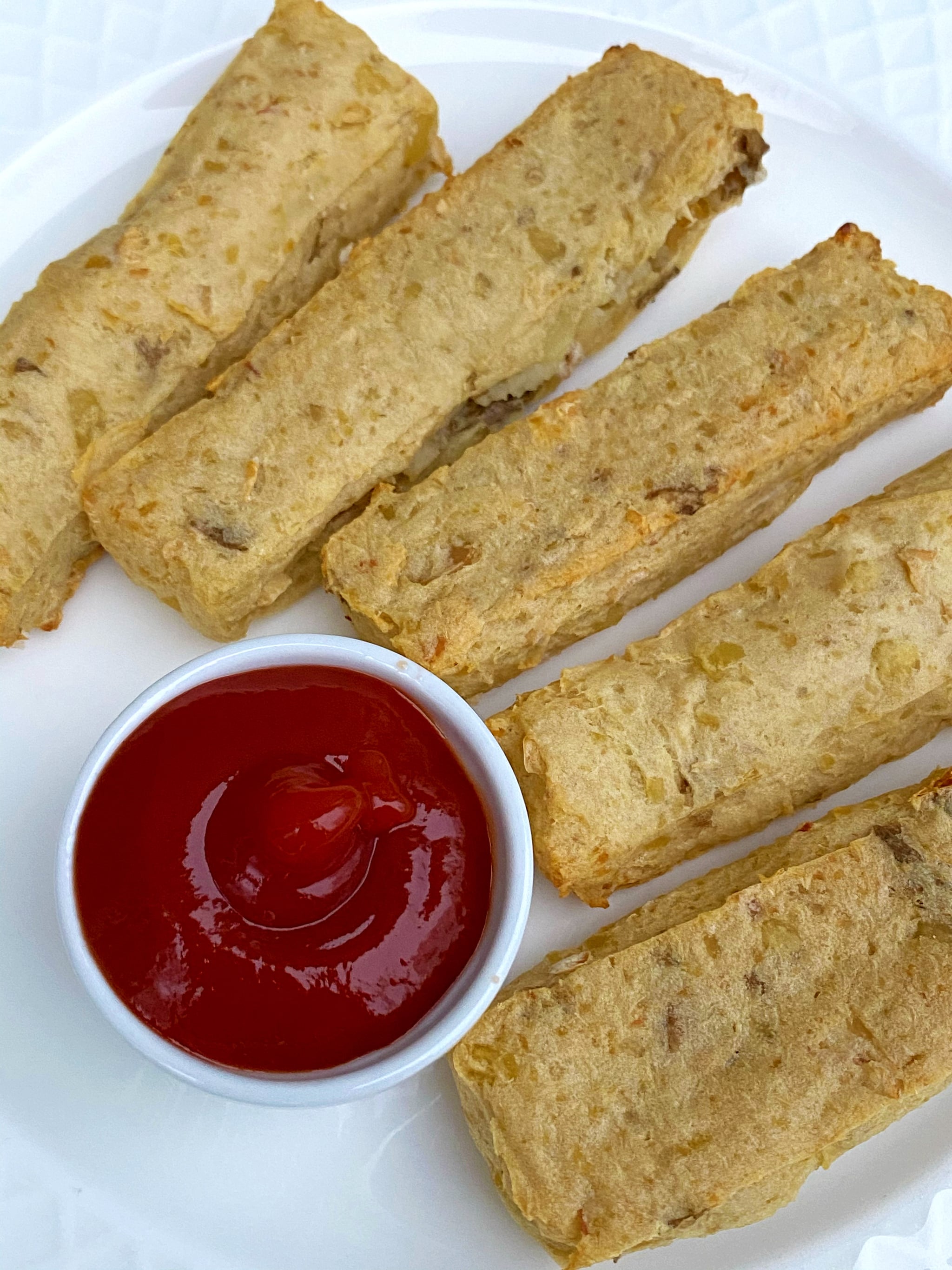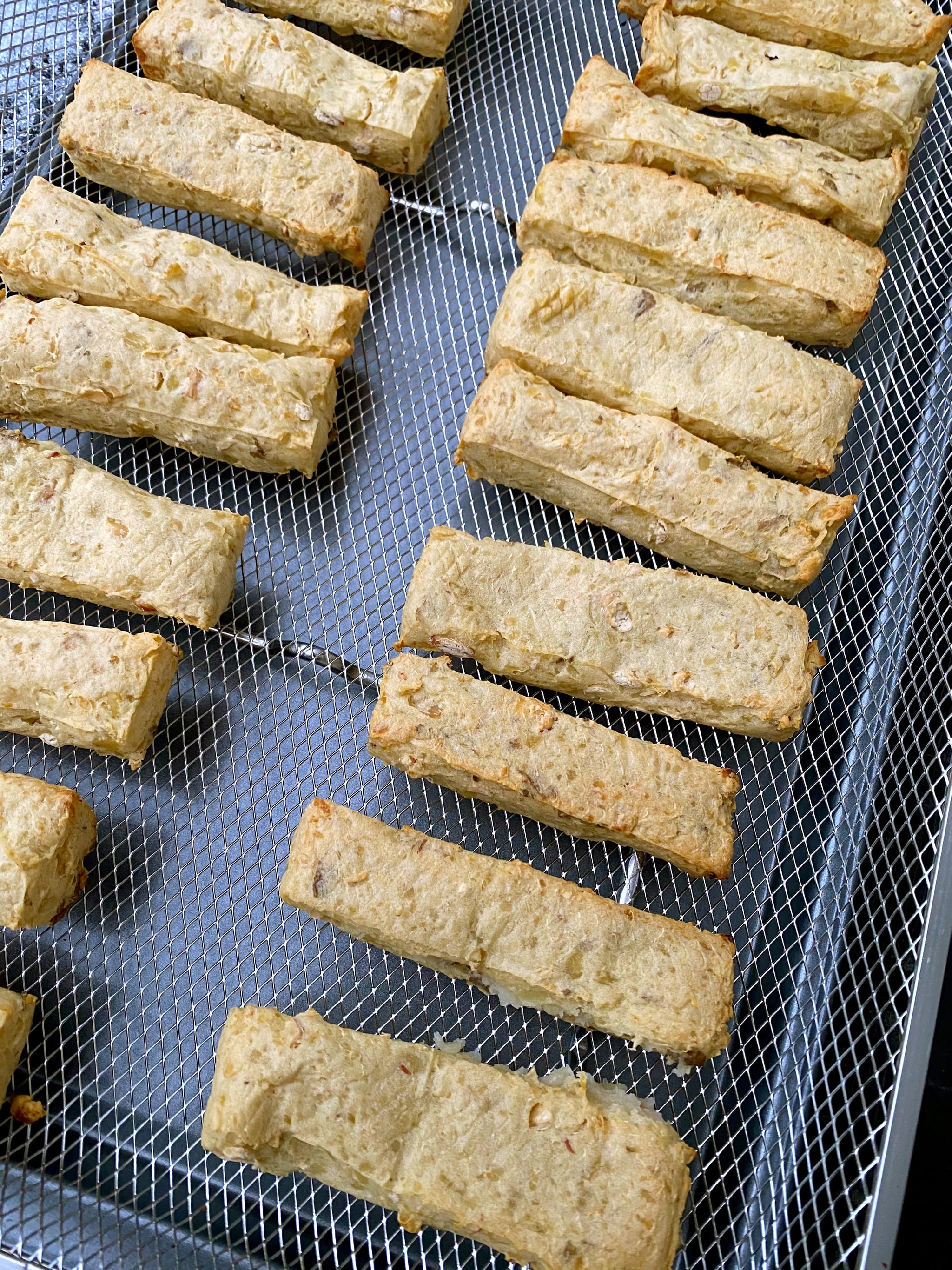 Scared of the carbs in potatoes, you say? Potatoes are complex carbs, so they're healthy, satiating, and full of fiber and protein. Potatoes are also naturally high in vitamin C — one medium baked potato offers almost 50 percent of your daily amount, so they benefit your immune system. Potatoes have a bad reputation for being high in calories and fat, but really it's the butter, sour cream, cheese, bacon, and oil that people tend to pair them with that add on — one medium potato (285 grams) is 265 calories.
Eating potatoes may help lower blood pressure, as the skin contains potassium (which is why I left the skin on these taters). The B6 vitamins in potatoes also improve brain function, and the high-fiber content improves digestion. One serving (five fries) offers almost 10 grams of filling fiber and 8.5 grams of protein. Praise the mighty potato!
This recipe has minor flavoring from a little garlic powder and salt, but you can easily leave those out if you prefer, or jazz up this recipe by adding rosemary, parsley, or chopped sun-dried tomatoes to the mashed potatoes before air frying. However you doll up them up, just be sure to eat them straight out of the oven to enjoy the maximum amount of warm crispy goodness!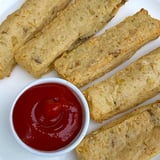 Ingredients
2 pounds of white potatoes
15-ounce can of cannellini beans
1/4 cup unsweetened cashew milk (or other dairy-free milk)
1/2 teaspoon garlic powder (optional)
1/2 teaspoon salt (optional)
1 to 4 tablespoons of the leftover potato water (as needed)
Directions
Wash the raw potatoes and cut them into two- to three-inch chunks.
If you're cooking the potatoes in your pressure cooker, add one cup of water to the bottom of the inner pot. Insert a metal steamer rack trivet and place the cut up potatoes on top. Secure the lid and make sure it's set to the sealing position. Select the manual setting and cook on high pressure for six minutes. Allow the pressure to naturally release for 15 minutes.

If boiling the potatoes, add six cups of water to a big pot with the cut up potatoes (if you add potatoes to boiling water, the potatoes may cook unevenly). Turn on high heat until the water is boiling. Then lower the heat to low to maintain a simmer, and cover the pot. Cook for about 15 minutes or until you can easily poke through the potatoes with a fork.

For either method, reserve a few tablespoons of the leftover water to use for mashing.

Add cooked potatoes to a mixing bowl with the beans, cashew milk, garlic powder, and salt, and mash using a masher or fork. If the mashed potatoes seem dry, add a tablespoon at a time of the reserved potato water. You want this to be a creamy mashed potato consistency, so add liquid as needed. You'll still be able to see pieces of unmashed white beans and potato skin, so if you don't like that, you can mash your potatoes in a food processor.
Line an 8×11-inch pan with parchment paper and spread the mashed potato mixture evenly with a spatula. Allow to chill uncovered in the fridge for at least one hour.
Preheat your air fryer to 425 degrees (I used the air fryer setting on my oven but you can also just bake). Lift the parchment paper with the mashed potatoes out of the pan and put it on the counter or a cutting board. Cut the chilled mashed potatoes into 1×4-inch "fries;" I was able to cut 20 pieces.

Arrange them on the air fryer tray with a little space between them.

Air fry for 25 to 30 minutes, or longer for crispier edges. If you're baking these in an oven, carefully flip them halfway to cook both sides evenly.
Serve warm and enjoy!
Here's the nutritional info from verywell.com for one-quarter of the fries (five pieces):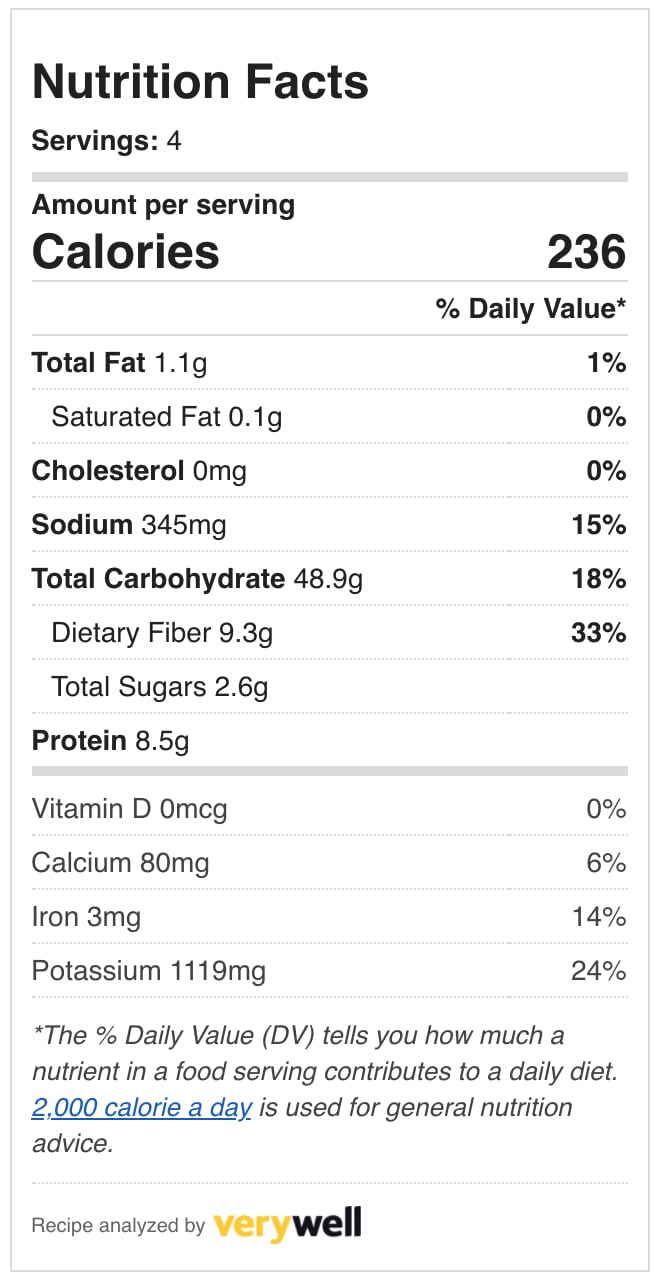 Information
Category

Side Dishes, Potato

Yield

4 5-piece servings

Prep Time

30 minutes

Cook Time

30 minutes

Total Time

59 minutes, 59 seconds
Nutrition
Calories per serving

236