When I was young, most of my role models were professional athletes. I marveled over Shaquille O'Neal's dominance on the basketball court and was constantly in awe watching Ken Griffey Jr. effortlessly swing a baseball bat. Both of those superstars made their challenging craft look so easy.
Although I have yet to haul down 13,000-plus rebounds in the NBA or mash 630 home runs in MLB, I realized that if I studied the daily habits of legendary competitors like Shaq and Junior, while also instilling their productive tendencies into my own path, I could find success in any field that I chose.
---
---
The best way to learn from the greats is by speaking with the greats, which is why, in 2019, I spawned the idea of interviewing 16 preeminent performers to find out how they reached the pinnacle of their profession. My intent was to formulate these conversations into a book and inspire a kid out there who was just like me. The project, "Trust the Grind," which features interviews with stars like Chipper Jones, Jason Kidd, Terrell Owens, Mike Modano, and Georges St-Pierre, can be defined as a "success habit" blueprint for the next generation.
Following the project's publication in April 2020, I reflected on the vital information that the 16 athletes shared with me and began to adopt their advice in my fitness program. I was always a consistent gym-goer, but since speaking with world-class competitors, I have reached heights in the weight room that I never thought possible.
The following are four themes from my book that I believe are extremely beneficial for anyone who is looking to improve their results in the gym. The year 2020 hasn't been great to us. The best revenge is to dominate in 2021. Follow this advice and skyrocket your fitness in the new year.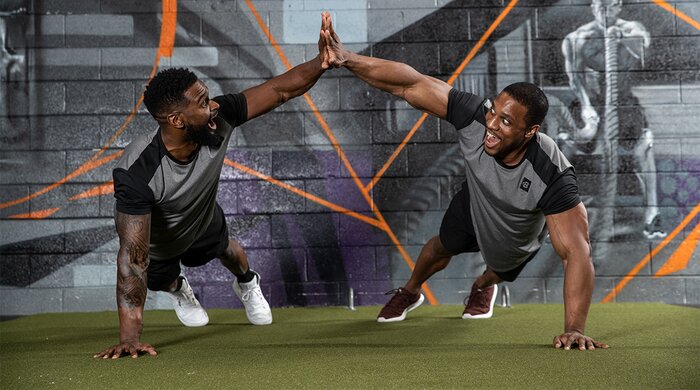 1. Set Fitness Goals—and Set Them High
All 16 of the athletes I interviewed set ambitious goals—and they aim high. I remember speaking with Georges St-Pierre, who, while watching a UFC event as a teen, told his friends, "That's what I'm gonna do for a living." The comment led to some chuckling from his peers, but we all know who got the last laugh.
When I was doing research on Chipper Jones, the Atlanta Braves third baseman who ended up being enshrined in Cooperstown, I came across an interview that he gave when he was only 24 years old. Jones, who, at that point, had only a few years in MLB under his belt, was asked what his season goals were for the upcoming year. The promising star responded by saying he would "hit .320, .330, with 40 homers and 130 or 140 RBIs." For perspective, only one player in Braves history, the legendary Hank Aaron, had ever finished a season hitting .315 with 45 home runs and 100 RBIs. Two years later, in 1999, Jones hit .319 with 45 home runs and 110 RBIs.
When you have the valor to say your goals out loud, two things happen. First, you inherently gain a better understanding of your aim. The more comfortable you get with your goal, the more confidence you will have. Secondly, you naturally become more accountable, as whomever you told will most likely follow up with you in the near future to see if you have made any progress. An increase in accountability leads to an enhancement in work ethic.
In terms of fitness, there was once a study done on a group of individuals who were looking to cut some weight. After the experiment was over, the research team concluded that the participants who had publicly stated their weight loss goals ended up shedding more pounds than those who kept quiet about their desires.[1]
---
---
Identify a target, whether it is to do 50 push-ups in a row, lose 15 pounds, bench press a certain amount of weight, or run a six-minute mile. It's up to you. But set the intention in your head and have the courage to say it aloud. Heck, if you want to give it even more life, write it down somewhere. Aside from Georges St-Pierre expressing his goals, the legendary mixed martial artist was also a fan of scripting his aims. Ahead of one of his title fights, St-Pierre taped a piece of paper to a bathroom mirror at his training camp facility that read, "On November 4, I will defeat Michael Bisping and become UFC Middleweight Champion." Each morning, he stared at it when he went in to brush his teeth. You can guess what went down on fight night.
I adopted St-Pierre's practice and have a sheet of paper that reads, "I will do 30 pull-ups in a row by the end of 2020," posted on a wall in my bedroom.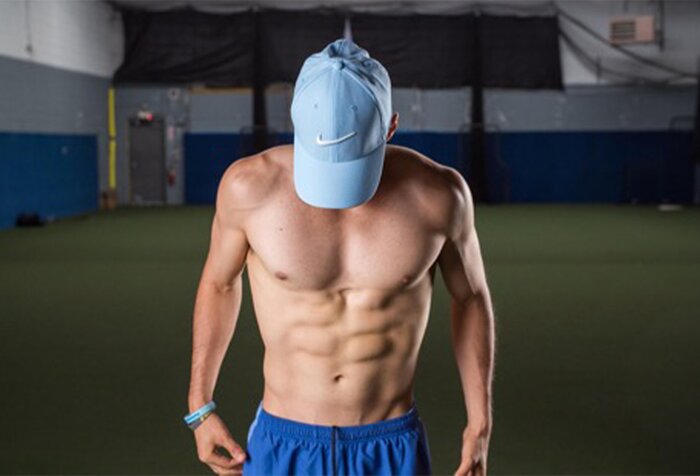 To defend the act of writing down an objective, Gail Matthews, Ph.D., a psychology professor at the Dominican University in California, gathered up 267 people and divided them into two groups. Following a goal-setting evaluation, she concluded that the contestants who jotted down their desires were 42 percent more likely to bring them to fruition.
2. Map Out a Routine
"At what point in your career did you feel like you took the biggest step forward?" I asked Mike Modano, who has scored more points in the NHL than any other American-born player. The Hall of Famer responded by saying that his play on the ice improved tremendously when he adopted an offseason routine. Modano's 12-week plan, which was broken down into four-week increments, started with simple stuff on the body, followed by a stretch of active movements. The last third of the routine consisted of a lot of cardio and ice work.
In the months leading up to his bout with B.J. Penn, St-Pierre worked out twice a day, six times a week. To give you a snapshot of his brutal schedule, he did weight training on Mondays, private kickboxing on Tuesdays, and boxing on Wednesdays. Thursdays and Sundays were reserved for wrestling. He wound up defeating Penn and went on to avenge his loss to Matt Hughes to claim the UFC Welterweight Championship.
Without a workout plan, you are essentially moving blindly. It is imperative that you design a fitness agenda that strongly aligns with your goals.
Your routine can be as simple as "Monday is chest day, Tuesday is arms, Wednesday is back/legs, and Thursday is shoulders." Or, you can go to great lengths and scribble down each exercise, making note of the number of reps you aim to do. If you want to remove the guesswork, simply find the BodyFit plan best suited to your goals.
---
---
When I spoke with Hall of Fame point guard Jason Kidd, he told me that purchasing a journal, something he did early in his NBA career, was a major factor in his outstanding play on the court. Aside from jotting down his goals, Kidd documented what was going on in his life when he was performing at a high level—foods he was eating, people he was surrounding himself with, his training regimen at the time, and so forth. When he wasn't getting the desired results in his profession, he could open up his notes and reflect on the changes he needed to make.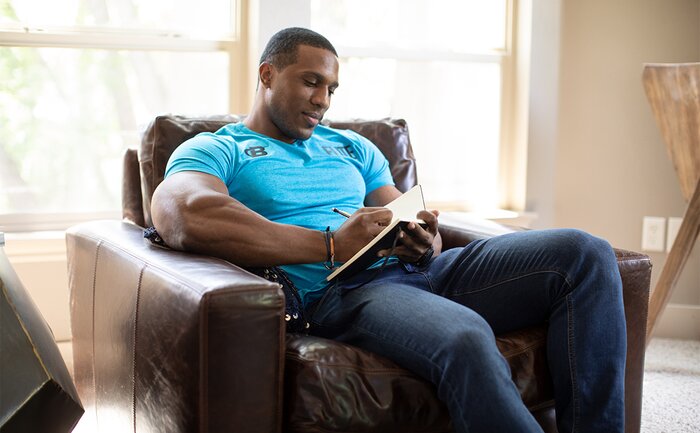 3. Surround Yourself with Winners
Speaking of Jason Kidd, as a high schooler, the San Francisco native was one of the most talked about ballers in the country. During his junior year, Kidd led his team to a state championship, and he was recognized as the best high school basketball player in California. In the summer following this illustrious season, Kidd was blessed with the opportunity to practice with Gary Payton, another Bay Area native, who, at that point, was a budding superstar for the Seattle Supersonics. Kidd told me that during their first session, he was unable to score one basket against Payton and also that Payton talked trash to him throughout the practice.
After his disastrous performance, Kidd went home and cried to his parents. He expressed his frustration and contemplated not going back the next day, but his mother and father weren't having it. Luckily for Kidd, they taught him that surrounding yourself with individuals who have more experience in the discipline that you wish to excel in will skyrocket your own game.
As the practices with Payton went on, Kidd got better and better. Fast-forward to his professional career, where he sits with Magic Johnson as the only two players in NBA history to finish with at least 15,000 points, 10,000 assists, and 5,000 rebounds. If you watch his Hall of Fame speech on YouTube, you'll find that one of the first players he thanks is Payton.
I bring this up because I believe that it strongly correlates with potent results in the gym. If you want to get bigger arms, speak with people who have a successful arm workout. Pick their brain to find out exactly how they were able to achieve what you desire to attain. If you're not fortunate enough to personally know individuals who flourish in the gym, go online to learn what the elite performers are doing. When I was first starting on my fitness journey, I read fitness articles and watched videos to learn the exact methods that the best of the best used. That way, before even picking up a weight, I was schooled on the most efficient exercises, beneficial supplements, and the best foods to fuel my training.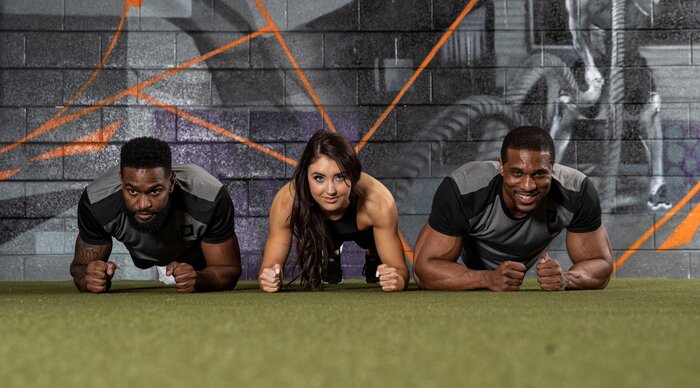 4. Most Importantly, Grind
At the end of the day, you gotta put in the work. All 16 of the competitors in the project stuck to rigorous training schedules and did whatever it took to accomplish their feats. Wide receiver Terrell Owens told me that when he was in college, he stayed on campus during breaks just to get in extra reps in the gym. During his first few years in the NFL, Owens, who was back at his grandmother's house during the offseason, told me he would "run from my house to the high school, work out with the high school team while they were doing two-a-days, and then go back and do my own workout." He went on to become a six-time Pro Bowl selection who ranks third all-time in receiving yards.
If you want to be in the 1 percent, like Owens, you must do what only 1 percent of people are willing to do. One way to make sure you stay focused and driven is by boosting your dopamine levels. Aside from consistent exercise, you can achieve this effectively by meditating, listening to music, getting the proper amount of sleep, and eating foods rich in tyrosine, among other nutrients. We all know when we're working hard and when we're slacking. In fitness, as in life, you must hold yourself accountable—and keep grinding.
---
---
References
1. Turner-McGrievy, G. M., & Tate, D. F. (2013). Weight loss social support in 140 characters or less: use of an online social network in a remotely delivered weight loss intervention. Translational Behavioral Medicine, 3(3), 287-294.